4 Benefits of Building a Modular Home
Modular home building has gained traction in communities across the nation as it offers many benefits over traditional construction. From energy efficiency to faster and more reliable timelines, there is a lot to love about building a modular home.
Here are four benefits that make modular construction the best choice for your new home.
1. Custom Design & Access to Features
Similar to traditional construction, every aspect of the home-building process can be customized to fit your needs. However, small custom home builders like Garden State Modular leverage the buying power and diverse skill set of the larger modular manufacturer to make a wider variety of options and techniques available to our clients. While we produce a modest number of homes a year, the manufacturer builds thousands of units and offers its benefits of volume-construction to us. In short, we can offer more options and greater proficiency to create truly unique and expertly built homes.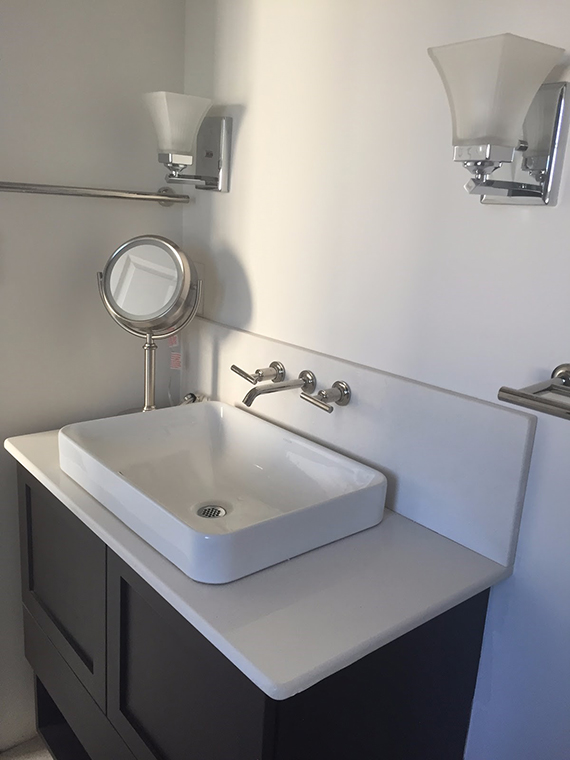 Top-notch design and fixtures ready to go on day 1: Kohler fixtures, Quartz tops, Bertch Cabinets
2. Speed of Construction
Modular homes are meticulously planned and are less subject to weather delays. This means that our projects finish in a shorter period of time, and also that the timeline can be accurately projected at the start of the project. This makes modular construction a perfect fit for those who want to build a shore house during the off season.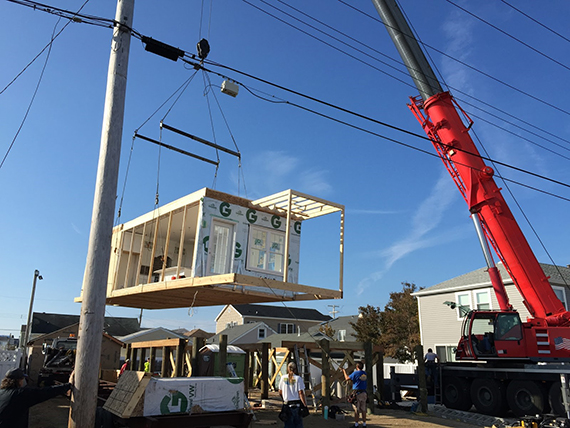 Zoom in to see how careful planning resulted in a high-end kitchen that was installed before the home was set on its foundation – complete with quality cabinets, quartz tops, and mosaic tile backsplash!
3. Quality Control
Modular homes are more reliable in quality compared to traditional homes. This is because they are meticulously planned, constructed by experienced technicians, and have seasoned quality control managers in the plant and on site to ensure the home is built beyond code and to specifications. Combined, this allows us to provide the highest quality of homes for our clients.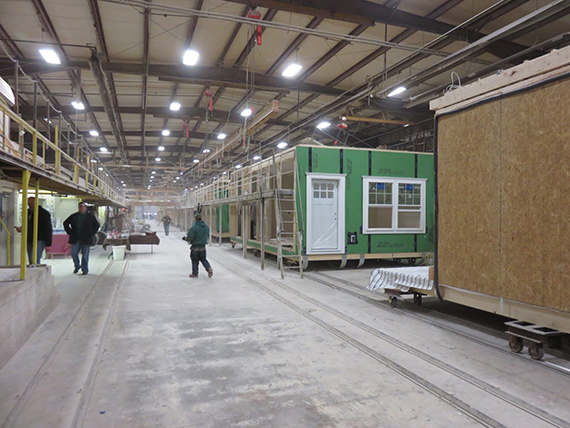 8 Garden State Modular Units on the Line at Apex Homes
4. Cost
Project costs are a characteristic of the quality of the home you expect, but whatever the level of design and finish, modular construction will save a significant percentage over a similarly specified and crafted "stick" home. There are no miracles when it comes to budget, but modular construction is the smart choice to get the best value and quality.
We're convinced that modular construction is the best option for your next home. Make sure you check back for more updates and reasons why Garden State Modular Homes is the best choice for you.